Welcome to Tin Lee Electronics Ltd.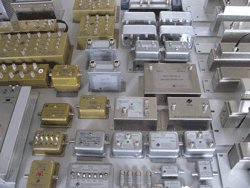 Tin Lee Electronics Ltd. specializes in the production of application specific filters for Cable TV, VHF/UHF and FM reception and RF communications, as well as products for TV/FM headend and signal distribution systems.
TLE offers:
High-quality products
Application-specific products designed to fit your needs
Competitive prices on all of our products
Experienced technical assistance
A broad spectrum of products designed for the TV/FM/RF industry
In-house production for quick delivery and reduced lead time
Strict quality control to ensure reliability



2019/2020 Holiday Hours

Date
2019/2020 Holiday Hours
Friday
20-Dec-2019
9:30 am to 4:00 pm
Saturday
21-Dec-2019
Closed
Sunday
22-Dec-2019
Closed
Monday
23-Dec-2019
Closed
Tuesday
24-Dec-2019
Closed
Wednesday
25-Dec-2019
Closed
Thursday
26-Dec-2019
Closed
Friday
27-Dec-2019
Closed
Saturday
28-Dec-2019
Closed
Sunday
29-Dec-2019
Closed
Monday
30-Dec-2019
Closed
Tuesday
31-Dec-2019
Closed
Wednesday
1-Jan-2020
Closed
Thursday
2-Jan-2020
Closed
Friday
3-Jan-2020
Closed
Saturday
4-Jan-2020
Closed
Sunday
5-Jan-2020
Closed
Monday
6-Jan-2020
9:30 am to 4:00 pm
Thank you for your support over the past year and Happy Holidays to you and your families.
Also, we will be closed from Monday, March 2nd, 2020 to Friday, March 20th, 2020 (inclusive).
Featured Products
Matching Transformers
Alongside our existing MT line of matching transformers, we now offer operability configurations in the range of 5 MHz to 2 GHz.
FM Filters
Be sure to inquire about the new single- and multiple-notch FM band filters we've developed.
New OTA and UHF Filters
TLE also offers a variety of filter products for Off the Air antenna systems, and for Communication systems 700 MHz LTE. Ask us about UHF tunable bandpass specifications and more detailed information.

Our goods are sold internationally with custom specifications available for different regions. Most of our products are made in Canada. Duty free to US or Mexico.
Contact us for more information.
"I have only placed one order with Tin Lee Electronics and was very pleased with the service I received" - Customer in Australia
Please take the time to fill out our Customer Satisfaction Questionnaire to help us improve our customer service:


Customer Satisfaction Questionnaire