Welcome to Tin Lee Electronics Ltd.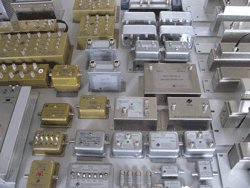 Tin Lee Electronics Ltd. specializes in the production of application specific filters for Cable TV, VHF/UHF and FM reception and RF communications, as well as products for TV/FM headend and signal distribution systems.
TLE offers:
High-quality products
Application-specific products designed to fit your needs
Competitive prices on all of our products
Experienced technical assistance
A broad spectrum of products designed for the TV/FM/RF industry
In-house production for quick delivery and reduced lead time
Strict quality control to ensure reliability





Dear Valued Customer

Hello. Hope you are safe and well. Letting you know we are open, and working in a safe environment.
Featured Products
CATV Filters
CATV filters with 5 MHz to 1220 MHz operating bandwidth, and, 6 to 8 MHz bandpass and bandstop filters up to 1220 MHz . Also, custom CATV bandpass and bandstop filters with 192 MHz bandwidth and operating to 1800 MHz.
Matching Transformers
Alongside our existing MT line of matching transformers, we now offer operability configurations in the range of 5 MHz to 2 GHz.
FM Filters
Be sure to inquire about the new single- and multiple-notch FM band filters we've developed.
New OTA and UHF Filters
TLE also offers a variety of filter products for Off the Air antenna systems, e.g., bandpass for UHF 600 MHz with stopband from 617Mhz. Ask us about UHF tunable bandpass specifications and more detailed information.

Our goods are sold internationally with custom specifications available for different regions. Most of our products are made in Canada. Duty free to US or Mexico.
Contact us for more information.
"Just a note to say thanks for the excellent work and customer service! The part has been working flawlessly for weeks now. MUCH appreciated and I will be doing much more business with you in the future as my antenna farm grows. :)" Jason from Nova Scotia, Oct 2007
Please take the time to fill out our Customer Satisfaction Questionnaire to help us improve our customer service:


Customer Satisfaction Questionnaire